Air fryers that will revolutionize your kitchen
Air fryers can fry, roast, and more with next to no oil. Enjoy healthier and tasty treats made in these clutch kitchen appliances.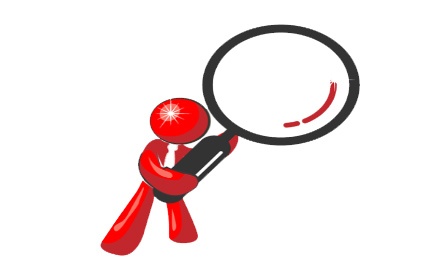 Feel less guilty about eating your favorite snacks. (Karl Janisse via Unsplash/)
If you love fried food, it's probably for the crisp and crunch rather than the grease and calorie count, so why not do away with the downside? With an air fryer, you can make your love for french fries more sustainable by cooking them with a fraction of the oil you would normally need. Make guilt-free fried chicken or onion rings quickly and with the press of a button. And that's just the tip of the iceberg! The convection technology in air fryers allows you to roast, bake, and even dehydrate your favorite foods. That's right—everything from fresh cinnamon buns to kale chips cooked in one easy-to-use machine. Here are some of our favorite air fryers on the market today.
Connected technology: COSORI 12-in-1 Air Fryer Toaster Oven Combo
Largest capacity. (Amazon/)
This machine from COSORI comes with 11 convenient presets—air fry, rotisserie, roast, pizza, bake, broil, dehydrate, toast, bagel, ferment, and cookies. Not only is it versatile, but it's spacious enough for a rotisserie chicken at 30-liter capacity. You can control the temperature, time, and more via your smartphone. For people that don't want multiple appliances sitting on their countertop, this multi-function cooker is the way to go.
Budget pick: Instant Vortex Air Fryer 4 in 1 Cooker
Most user-friendly. (Amazon/)
The Instant Vortex is incredibly easy to use with just four settings: air fry, bake, roast, and reheat. It works faster than a normal oven but has the capacity to fit up to four pounds of meat. You can also cook your food with as little as 5 percent of the fat you would typically use, delivering crisp but juicy meals at the push of a button. The machine makes super crispy fries and comes in multiple sizes and models with more cooking functions.
Value pick: Ninja Max 5.5-Quart XL Air Fryer
No-nonsense and high quality. (Amazon/)
The Ninja Max XL Air Fryer can reach temperatures up to 450 degrees Fahrenheit and cook foods faster than conventional ovens. The seven-in-one cooker has a 5.5-quart capacity and can crisp, roast, bake, broil, reheat, and dehydrate with ease. It can fit up to three pounds of french fries with barely any oil! Also comes with a recipe book.
Settings for specific foods: COSORI 5.8 Quart Air Fryer
Perfect steak without the stress. (Amazon/)
This air fryer is unique in that it has separate presets for particular meats and veggies, including everything from steak and chicken to seafood and french fries. These ten presets will make cooking easier and less intimidating. It has an upward tilted LED display with a touch panel for picking presets, and you can set custom reminders so you don't have to constantly check on your food. This COSORI comes with non-stick, easy to clean cooking baskets for added convenience.